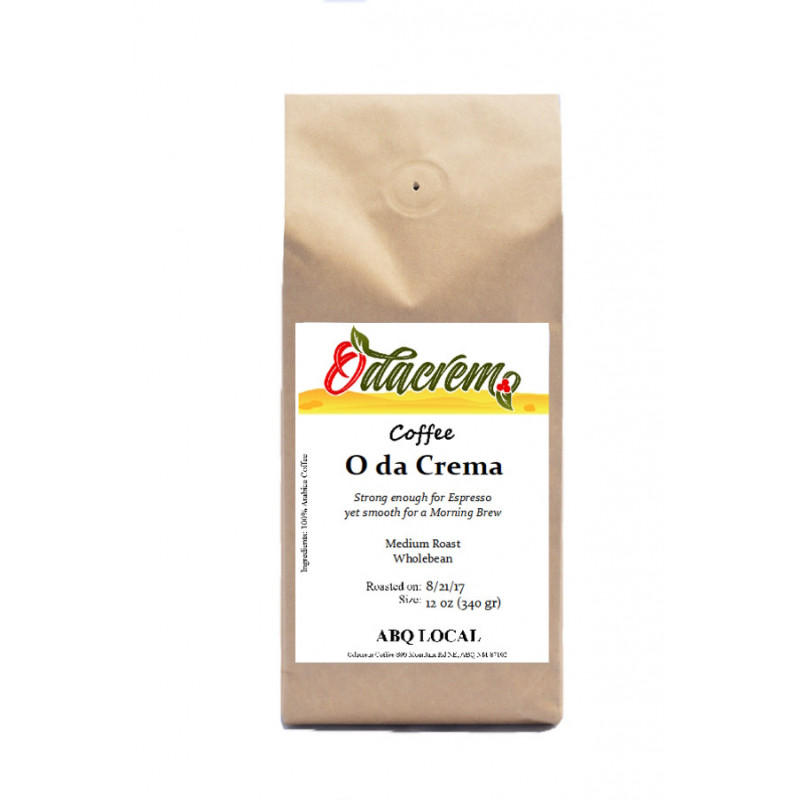  
Odacrema
Our flagship espresso blend.  Made to withstand the blend with syrups and milks.  Not harsh or bitter, but heavy and sweet as a good espresso should.
Security policy
Payment processed by Paypal or Stripe. We dont save any payment information.
Delivery policy
Roasted to order. Fresh is not a joke. 2-7 days delivery time.
Blend of central americans, south americans and african coffeess to create the outstanding espresso thats has won the best of the city cup award for so many years and counting!
Either you are making a latte, mixing with syrups or milks, adding chocolate!...  or just brewing coffee by your favorite way,  enjoy it. 
No customer reviews for the moment.
10 other products in the same category:
Customers who bought this product also bought: